Miranda Lambert Shares Concepts Behind New Album Songs
Miranda Lambert's latest album release The Weight of These Wings, released late last year in November. This time around she had decided to drop an album consisting of two CD's, altogether containing 24 songs. For the songstress to describe the process behind each individual song would take quite some time, and unfortunately, that is a luxury we are unable to afford.

Sitting down for a one-on-one interview with iHeartRadio correspondent Coltier Brandson, the two discussed the new album, and Lambert shared some details on a couple songs. Of the lengthy 24 track album, there were 3 songs in particular that Lambert felt very strong about, and shared a bit of background story behind them.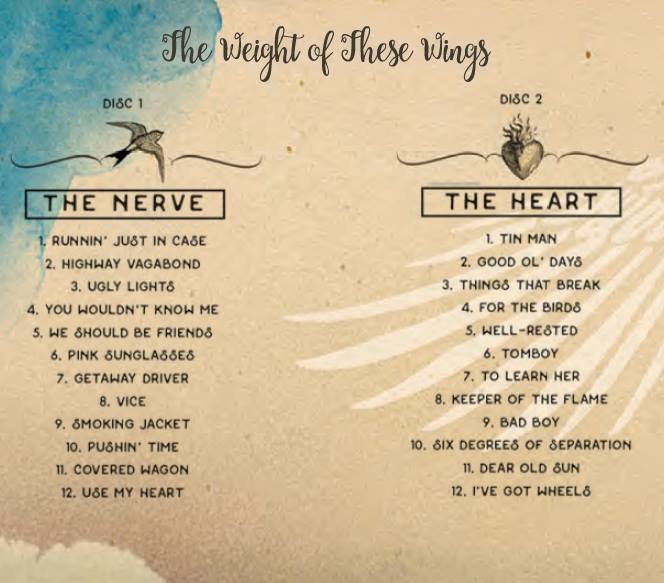 The two started off with what seems to be a favorite among her fans, the song "Tin Man" which she wrote alongside fellow Texan Jack Ingram.

"Sometimes its tough going through heartbreak, it can be a touchy subject, and not everyone is comfortable talking about it," Lambert told Brandson.




"Runnin' Just in Case" had drawn inspiration from living life on the road, and was written while travelling on tour from one city to another.

"I spent a sleepless night crafting that song," she shared. "I started writing it in Alabama all the way until we arrived in Mississippi. I couldn't stop thinking about it. I was up until at least 4 AM, and I was back up 3 hours later to try and finish it. I love making songs like this that cause sleepless nights, and when someone approaches you and they talk about it, I'm like, 'Awesome, that paid off.'"




Lastly, "Smoking Jacket" was the song that Lambert kept until the end to discuss, which tells the story of the search for love involving a man wearing a smoking jacket. Brandson was quick to ask if it was about current boyfriend, Anderson East.

"Well, he is a smoker," she playfully replied.